How long is information held on my credit file?
Following the introduction of comprehensive credit reporting, both positive and negative listings are recorded by credit providers. However, it is the negative listings such as bankruptcies and overdue accounts that will be listed on your file for longer and impact your ability to access credit. Use the following as a guide for how long listings will appear on your file:
| | | |
| --- | --- | --- |
| Type of listing | Length of time it's listed (years) | Description |
| Payment history information | 2 | Monthly repayment history information on active credit accounts. |
| Credit enquiries | 5 | Applications made to utility companies, banks or lenders for services or credit products (whether approved or not). |
| Overdue accounts listed as a payment default | 5 | Overdue accounts of $150 or more that is 60 days or more overdue. |
| Writs and summons | 5 | An invitation to appear in court to settle a debt. A writ is similar to a summons but is for a higher court. |
| Court judgments | 5 | Once you've been through the court process the court judgement will remain on your credit file for 5 years. |
| Bankruptcy information | 5 | If you enter into bankruptcy it will be removed from your file two years from the date you're discharged or five years from the date you became bankrupt, whichever is later. |
| Overdue accounts listed as a clearout or serious credit infringement | 5 – 7 | Overdue accounts in default where the credit provider hasn't been able to contact you for 6 months. Can be listed for 7 years from the time they're listed but drop back to 5 years as a default listing once it's paid. |
How do I get a copy of my credit report?
You can see a free copy of your credit report here. You can also check your credit score. You'll have access to your report and score whenever you want to check it in your credit simple dash board and we'll notify you when something changes on your report.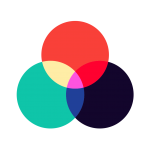 Credit Simple
Credit Simple gives all Kiwis free access to their credit score, as well as their detailed credit report. See how your credit score compares by age, gender and community and gain valuable insights into what it all means.
All stories by: Credit Simple