What is a mortgage broker?
A mortgage broker is a financial adviser that specialises in home loans. They guide you through the home-buying process by gauging your needs, assessing your financial situation, suggesting the appropriate loan structure and introducing you to multiple lenders that may have what you're looking for.
In essence, they provide expert advice on a highly complicated financial investment.
What does a mortgage broker do?
Mortgage brokers maintain relationships with a suite of mortgage lenders and are familiar with all of the specific mortgage products, features and benefits each lender offers.
They are also familiar with how lenders treat different types of borrowers based on borrowers' goals and realities, including:
Whether the borrower is a first-time home buyer, property investor or someone refinancing their home
The borrower's credit score
What the borrower can afford to borrow
How much the borrower has for a down payment
What additional options/features suit the borrower's situation
Where the borrower wants to live and in what type of residence
When the borrower would like to pay off the debt
When a prospective home-buyer approaches a broker, the broker will already know the lay of the land and will be able to manage the borrowers expectations, guide them to the right type of products and narrow the field to a few home loans that best suits the borrower's needs.
The broker will explain how each loan works and what it costs (for example, interest rate, features and fees). The broker will apply for a loan on the borrower's behalf and manage the process to settlement.
Brokers can save you a lot of time, since you only have to explain your financial situation once to the broker rather than to numerous lenders.
How much does a broker cost?
It usually doesn't cost you anything to use a broker, as brokers are usually paid by the successful lender in the form of a referral fee or commission.
In fact, a broker can even save you money since the broker knows saving money is a chief concern for most customers. Ideally this will come in the form of a loan with lower interest rates and reasonable fees.
Nore: Some brokers get paid a standard fee regardless of what loan the broker recommends whilst other brokers get a higher fee for offering certain loans. How the broker gets paid could influence the loans a broker recommends.
You should ask around or look online to see how different brokers earn their fees and commissions to determine who's the most impartial.
Where can you find a mortgage broker?
There are primarily two places you can find a mortgage broker:
Local mortgage brokers. These mortgage brokers know how your personal goals and objectives match up with the local market. They usually target the higher-end market and offer more personalised service and may even offer ongoing assistance (like periodically checking to see if you're getting the best rate).
Online mortgage brokers. These are larger, more dispersed brokers who you'll usually contact online, but who may also have local satellite offices. Due to their larger size, they often have larger networks of lenders to compare.
Either type of broker should offer multiple avenues of communication, such as in-person meetings, video chat, email and phone.
Should you use a mortgage broker?
Because most mortgage brokers don't charge you anything, it's never a bad idea to talk to one – if anything to get a bunch of options at once and to learn a thing or two about the home-buying process.
If you don't get a good vibe from your broker or think you can find a better deal yourself, you can always pass on their offers and take your new-found knowledge elsewhere.
Pros and cons of using a mortgage broker
The following table offers some pros and cons to using a mortgage broker:
| | |
| --- | --- |
| Pros | Cons |
| Can save you time talking to multiple lenders | You may get an inexperienced broker, especially from the nationwide, online brokers |
| Can save you money by streamlining the search for lower-rate and lower-fee loans | Some brokers may be tempted to steer you toward lenders that are more lucrative to them |
How to choose the right mortgage broker
Before meeting with a broker, make sure they have a license to give you credit advice.
Ask around You can also ask your friends, family and colleagues if they've ever used a broker and what their experience was. Get them to put you in touch with brokers they trust.
Trust your gut. You have to get the sense that your broker is working in your best interest, rather their own or the lender's. If the vibe seems off, there are plenty of other brokers out there.
For more detailed information on making sure you find the right broker and how to get the most out of the one you use, check out our guide on using a mortgage broker here.
Bottom line
Brokers can be a valuable resource in the home-buying process, especially if you're new to the game. It can save you a lot of time, hassle and money – often without costing you anything in return.
Just make sure you're comfortable with your broker and sure they are working to get the best deal for you. It's also worth having a glance at the market yourself to ensure you're broker's on the right track or to pick up any deals the broker may have missed.
The information in this blog post is general in nature and does not constitute personal financial or professional advice. It is not intended to address the circumstances of any particular individual. We do not guarantee the accuracy and completeness of the information and you should not rely on it. Before making any decisions, it is important for you to consider your personal situation, make independent enquiries and seek appropriate tax, legal and other professional advice.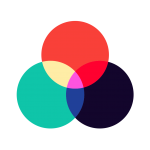 Credit Simple
Credit Simple gives all Kiwis free access to their credit score, as well as their detailed credit report. See how your credit score compares by age, gender and community and gain valuable insights into what it all means.
All stories by: Credit Simple