Winners of our renting, home loans and utilities survey competition
Here are the winners of our renting, home loans and utilities survey competition
Thanks to everyone who completed our renting, home loans and utilities survey competition.
The winners are…
Kirstie Binks, Farm Cove
Ashleigh Morgan
Stephen Mills, Whangarei
Rana Motu, Tokoroa
Tony Terry, Hawkesbay
You can find the terms and conditions here.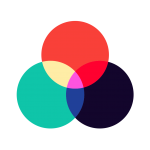 Credit Simple
Credit Simple gives all Kiwis free access to their credit score, as well as their detailed credit report. See how your credit score compares by age, gender and community and gain valuable insights into what it all means.
All stories by: Credit Simple