One in three Kiwis pay interest on their credit cards, research shows
We're a nation that's far too comfortable with ongoing credit card debt according to new research that shows many of us are treating our cards like a never-ending loan.
We conducted research* that shows one in three Kiwis don't pay off their credit card in full each month, while more than one in ten (11%) respondents said they were comfortable with credit card debt of up to $10,000.
When Central Otago business manager, Hamish Kyle was in his thirties he managed to rack up a total credit card debt of $40,000 by simply 'chucking it on the card' and being comfortable only paying the minimum fees each month.
Fast forward 15 years and Hamish has completely turned his finances around but says living in a society of consumerism makes credit card debt an easy trap to fall into. "People need to realise that the long-term stress debt brings is not worth the short-term buzz," he said.
Watch Hamish's story on Seven Sharp below.
CreditSimple.co.nz spokesperson Hazel Phillips said it's concerning to see the level of credit card debt New Zealanders are stacking up, particularly when credit cards tend to have high interest rates.
"Gone are the days when cash limited our disposable income spending," Ms Phillips said. "Flashing the credit card has made it all too easy to keep swiping away. All the little daily purchases add up and can easily push people's monthly spending over the edge."
The New Zealand average monthly take-home pay is $3,000 after tax, meaning a small credit card debt could be damaging to the average household. 
"It's a worry that people are becoming so comfortable with credit card debt, as any outstanding payments not only attract interest and sometimes also penalties, but they can affect your credit score and therefore future credit applications," Ms Phillips said. 
Across the regions, people in Northland are most likely to pay off their credit card each month (67% clear the balance) while 83% of respondents on the West Coast and 61% in Gisborne were comfortable having an ongoing, unpaid credit card balance.
Additional Credit Simple analysis** from the past five years found that men are more likely than women to have a credit card default on file, which can seriously affect their ability to access credit and negotiate better deals.
There is, however, a generational standout – Gen Y (people aged between 21 and 37) are most likely to have a credit card default, accounting for 50% of all credit card defaulters. More financially-settled Baby Boomers (aged between 53 and 71) account for 16% of defaults.
Ms Phillips said Kiwis should try to pay their credit card off on time and in full every month.
"Put your life on automatic and you'll save yourself a lot of stress. Setting up a direct debit can help ensure you don't miss repayments and get stung with nasty fees and interest."
Credit scores are a key indicator of credit health. Check yours now.
*This research was conducted by Perceptive Research in July 2017 surveying a minimum of 1,000 New Zealanders online using nationwide sampling framework, the results are then weighted to Statistics New Zealand census gender, age and location data.
**Drawn from data held by illion, Credit Simple's parent company.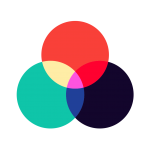 Credit Simple
Credit Simple gives all Kiwis free access to their credit score, as well as their detailed credit report. See how your credit score compares by age, gender and community and gain valuable insights into what it all means.
All stories by: Credit Simple